Main content starts here, tab to start navigating
B.E.R.T
My Burger's Burger Emergency Response Team ("BERT", for short) is ready to party with you.
This year's Food Truck Season will be coming to a close on October 1. BERT will be fired up again in April, 2021, weather permitting. Thanks everybody!
Contact us with questions about availability, menus and more information.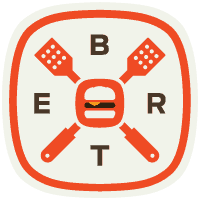 View our Upcoming Events